Drinage systems
Installation of drainage systems is one of the most important elements of acid-resistant floors, in all industries, especially in the food industry, where we have the greatest impact on the production processes and consequently the service life and the overhaul period. We always recommend and insist that the installation of drainage systems should be done in conjunction with other works of construction of floors and only by employees of our company.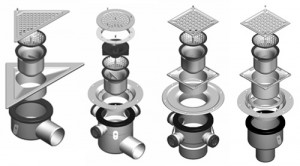 More often than not damage flooring in industrial plants, caused by lack of integrity and floor drainage system, and the reason is incorrect installation of components of the floor and channels of stainless steel in the concrete ladder. All the products of our partners from Denmark use the most advanced production technology and construction of drainage systems in accordance with international quality standards ISO 9001. Best indicator of recognized quality — is the demand for these products in industrial plants around the world. All systems are made of stainless steel AISI 304, or stainless steel AISI 3161. This material is ideal for high-quality drainage systems, and fully meet requirements imposed on drainage system, such as: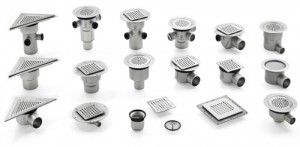 corrosion resistance;
fire resistance;
high resistance to thermal and mechanical loads;
high strength, low weight of individual elements;
no special maintenance requirements;
Environmentally friendly products.
Our company always offers the client a complete supply and installation of floor system and obtain reliable guarantee for the entire system from us, which is an advantage for every customer.

Владимир Ландышев
Директор по развитию